Our Homes
Southern House is a well-established care home providing nursing and residential care. Set in the heart of the peaceful and beautiful town of Abergele, it is ideal for visitors as the town is just around the corner. We specialise in supporting people who struggle with daily living tasks and require around the clock nursing care. Our highly trained team ensure that every individual's needs are met in a person centred and dignified way.
All inquiries are welcome and personal viewings can be arranged to suit.
What we offer
We offer permanent placements, day care services respite care and rapid response services for emergencies All enquiries are welcome and a personal viewing can be arranged to suit.
Please have a look at our reviews here
Accomodation & Housekeeping
Our Accommodation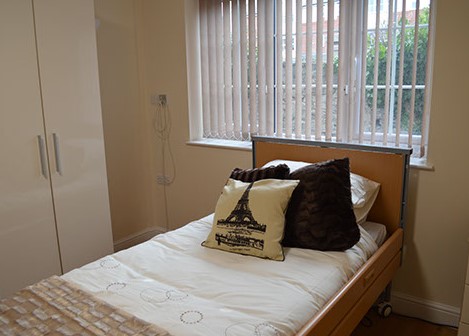 Southern House is registered for thirty five beds; most bedrooms are fully equipped with an en-suite facility and wet rooms. Our communal bathrooms, toilets and shower/wet rooms are spacious and private.
Our bedrooms have been furnished with a "home from home" feel to them and personal items are always welcome so that each bedroom has its own individual and personal touch. Upon a resident's admission, each individual has their own input towards the décor of their room.
We provide soft lighting, wardrobe space, chest of draws and other items upon request.
All bedrooms hand en-suite are maintained to a high standard of cleanliness. This is accomplished by our highly experienced domestic staff who are on duty seven days a week.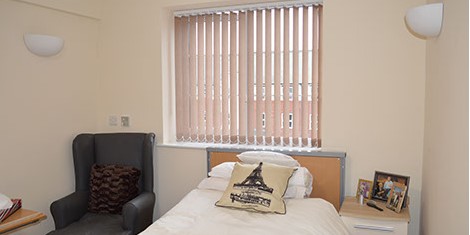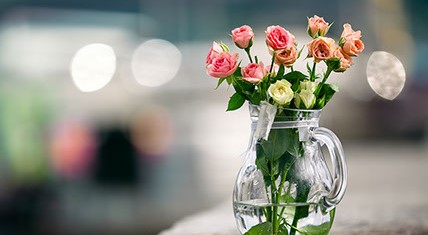 Our Dining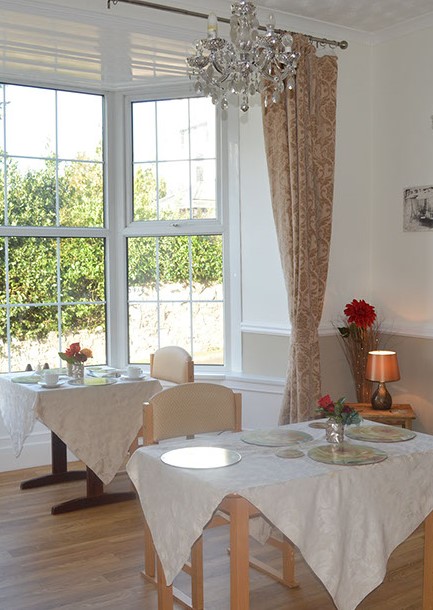 At southern house, dining is a social occasion which incorporates a café themed environment for both residents and visitors. All residents are encouraged to dine within our newly refurbished dining area. This creates more social experiences that would occur in everyday life.
We offer a wide variety of choice in food and drink, giving optional extras at all times.
We have a three weekly menu that consists of breakfast, lunch, dinner and supper, all with alternative options dependant on the individual's preferences. We also cater for special dietary requirements to suit the individual needs.
Throughout the day our residents and visitors can help themselves to cold and hot drinks, fruit and variety of biscuits. These are also served throughout the day and on demand.

Our Facilities
Southern House is homely, and our communal lounge is bright and airy due to its location that lets in a generous amount of natural light. This room provides ample space for daily activities and connects to the café themed dining room.
Our front lounge is a quieter environment where residents can relax and listen to music or read. This room has recently been decorated and provides entertainment facilities along with cosy wingback armchairs.
People can choose which environment they prefer to spend their time in.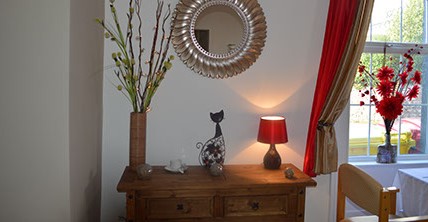 Our dedicated team of care staff are also fully trained and provide support wherever needed. We also operate an out of hours emergency on call system.
We have a robust medication service to ensure that all individuals medicinal needs are catered for, along with a regular GP visits. Southern House works closely with relatives and health professional to ensure that mental and physical well-being are optimised.
Our Activities

At Southern House, we believe that stimulation and encouragement are a good combination for adding quality to a person's life. We therefore try to encourage individuals to continue doing things they enjoy such as; reading, knitting, painting, crosswords, and arts and crafts. The home has a dedicated activity programme that is organised and delivered by our in house activities coordinator.
We understand that at times people are not able to actively participate or may simply not want to. Staff at Southern House will always encourage residents to take part as we believe this encourages stimulation.
Should religious time be important to individuals, the manager can arrange for visits to offer comfort.
Professional entertainment is also arranged and this takes part in our communal lounge area. Local Choirs, singers and other activities take place on a regular basis at Southern House.